Building A Complete Athelete
At Starfish we believe every athlete deserves the same focus and support. Whether it is a marathon or parkrun you are training for, you are a season triathlete, or it is your first time, we treat every athlete the same. Because at Starfish, we are with you for your entire journey.
At Starfish, it is our extended club community that sets up apart from anyone else. With competition and family support for all athletes, we are more than just running and triathlons. At Starfish we help you achieve, together.
For more information on our programs, please click below.
Need that extra motivation or skill start your tri journey?
Our first timer triathlon program is designed for tri beginners or for those wanting to improve or advance their style or technique. Our professional team at Starfish will guide, motivate, and develop you through the entire
Triathlon training process. Our program is designed to prepare athletes to be able to move through each discipline smoothly. Starfish coaches know exactly what it takes develop a full race day plan and to mentally prepare you for the event. We provide full race day support to all our athletes. Through our extensive network of medical professionals, Starfish focus on health and wellbeing and not just elite athletic performance.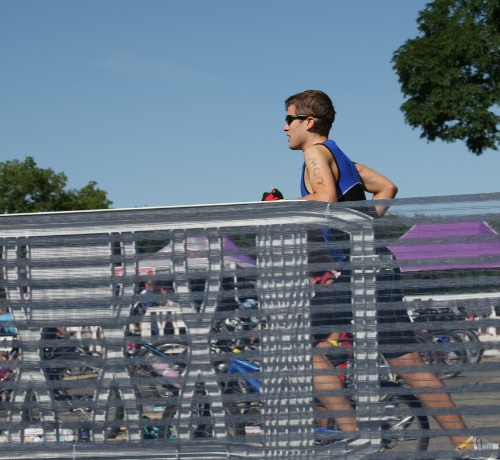 At Starfish, our focus is on the individual development and progress of each junior athlete. We teach our juniors the values of consistency, teamwork, and goal setting. Our coaches value the importance of mentoring these young athletes through their journey. Our junior tri program builds the whole athlete including preparing athletes to be able to move through each discipline smoothly. With clear links into our pathways program, our coaches are with our juniors all the way including full race planning and race day support.
ELITE DEVELOPMENT PATHWAYS
Building Australia's Future Elite Athletes | Achieve peak physical performance with a holistic and personalised approach
Supported by Triathlon Australia, Starfish offers athletes world-class training facilities and creates a pathway for elite/professional athletes, emerging juniors and active people who are looking to train in a high-performance environment.
We assist aspiring and elite athletes take their training to their next level. We work to develop the entire athlete and customise programs to each individual and their sport. Strength, speed, and power; at Starfish, we use a holistic and personalised approach to train smarter, not harder.
Using TrainingPeaks online training platform, we monitor performance and follow the fitness improvements of each athlete.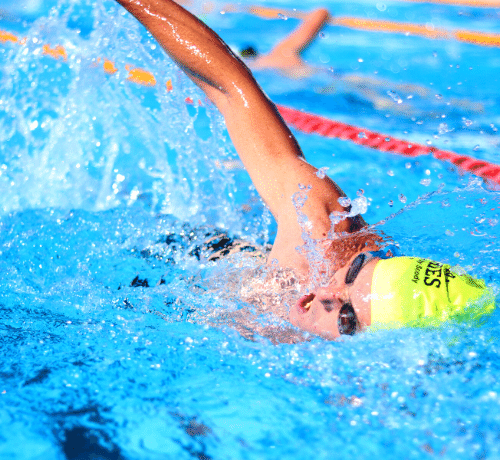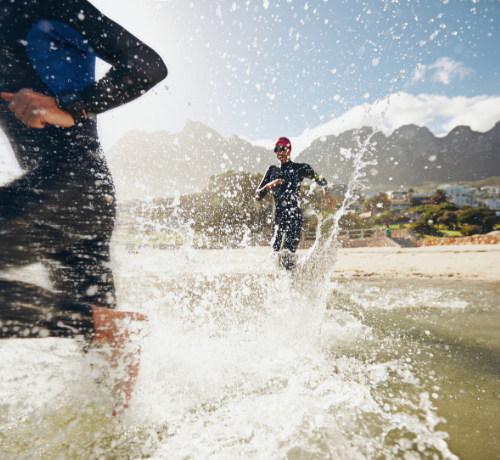 Through this program, each athlete has a high-level of contact and interaction with our passionate Starfish coaches.   
Our coaches are highly qualified and dedicated to achieving each athlete's personal and professional sporting goals. They assist in the ongoing development and customization of programs which are scientifically designed to improve speed, strength, power, agility, quickness, and endurance.
Through this program, we offer a Mental Awareness Program called Inspire as well as access to our extensive network of medical professionals. These include local Brisbane Physiotherapists, Podiatrists, Nutritionists as well as our partnership with Athlete's Foot. We believe in ensuring all our athletes focus on their health and wellbeing not just their performance.
We also offer full support at National Junior Series and OTU as well as race day planning and full race day support.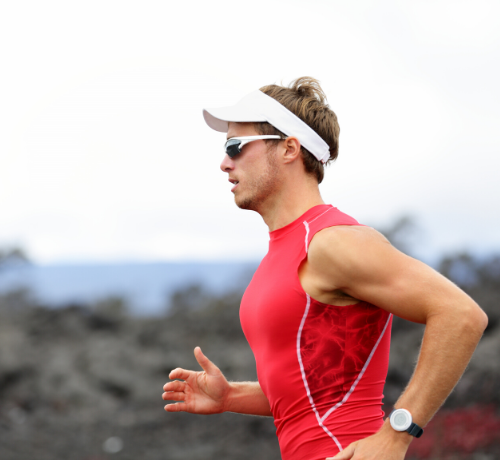 Designed specifically for those who want to complete a half or full Ironman distance. We work with athletes individually to develop their skills and stamina to improve their long course performance. Our training sessions are specific to long distance to build on athlete physical and mental strength to improve time and performance.
Regardless of your strength in each discipline, we work together to improve your performance on each leg. All Ironman athletes receive detailed training, strength, and flexibility programs specific for Long Course as well as mentorship from our qualified coaches leading into targeted Ironman Races to ensure you are prepared and ready for your big race.
At Starfish we believe in training smarter, not harder, and as such utilise custom training programs to meet your personal needs and goals, delivered via TrainingPeaks. Whether you are training for your first Ironman or you're a seasoned competitor, a training plan will help you be prepared when race day arrives.
At Starfish, we provide full race day support to all our athletes. Through our extensive network of medical professionals, Starfish focus on health and wellbeing and not just elite athletic performance.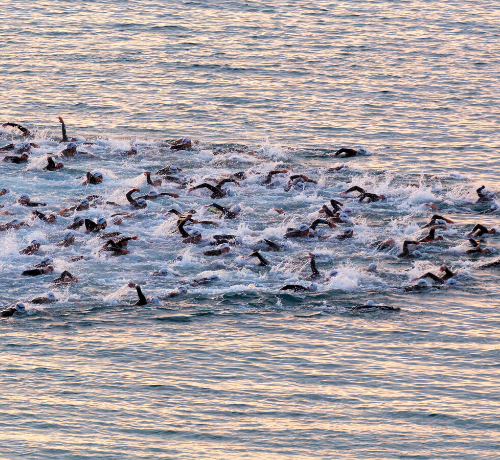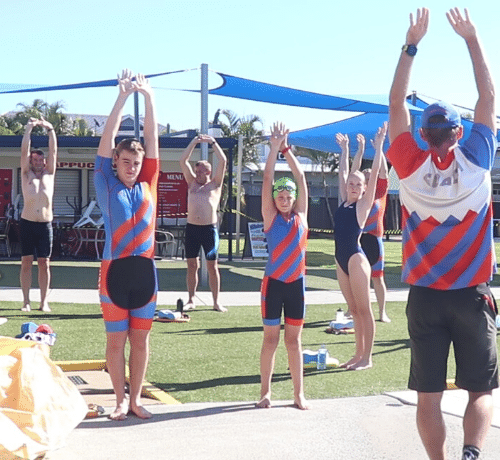 Join the Club Starfish family where we value health, fun, community, and respect in the sport of triathlon. Our club is proudly registered with Triathlon Queensland and Triathlon Australia.

QLD Triathlon Series Champions 2018 – 2019 & 2019 – 2020

Our family friendly club based in Brisbane, we support our club members in achieving their goals through the provision of professional coaches, flexible group training sessions and fun club events. At Starfish we provide our club members with opportunities to learn from the best in the business in a fun, supportive family friendly environment. We cater for everyone; from chasing Kona Ironman and World Championship medals, through to shorter distances and people just starting out. 
With multiple social events held throughout the year and member benefits including equipment loans, race day simulation, race day support and access to our network of medical professionals, our club is built on the values of health, fun, community and respect. We offer training sessions for all abilities and can tailor specific training programs to suit your training and racing needs.
We also run optional training camps held throughout the year for our club members with flexible distances to suit all abilities. Our camps are suitable for beginners through to the advanced athletes, and along with Ironman specific training options, our training sessions offer you the perfect environment to reach your triathlon goals.
Are you ready to train and race with the Starfish family? Our athletes train together as a supportive group, with individual programs to meet their own short and long term goals.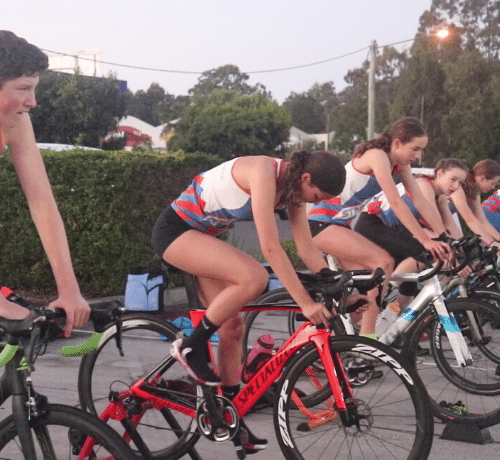 Please complete the form below and a member of the Starfish team will be in touch with you. For enrolments, please
click here for our sign up form
. Alternatively, if you wish to speak with a member of our team, you can contact us direct on
1800 782 734.