Experience the Starfish Difference
Starfish Fitness was developed in September 2001 by Ben Luscombe as a new concept of outdoor training focusing on participation, fun and wellbeing while still getting the result YOU want. Since then, Starfish Fitness has been teaching and promoting swimming and fitness services to the community for 16 years.
Our full-enclosed and heated learn-to-swim facility is led by international presenter Ben Luscombe and an amazing team of AUSTSWIM © qualified instructors. We provide a safe and encouraging environment to learn how to swim and teach life-long skills. Using a holistic approach, we provide the platform to build essential life skills in and out of the water. We love watching kids overcome their fears, learn to swim, respect the water, and have lots of fun while doing it.
Starfish is also a registered Triathlon Australia and QRUN Club. In our club we value health, fun, community, and respect in the sport of triathlon. We work with athletes of all levels to achieve their goals through the provision of professional tri coaches, flexible group training sessions and fun club events.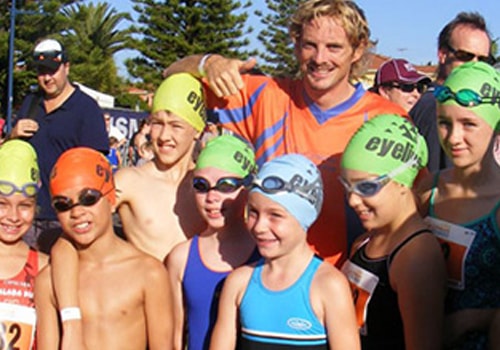 We are the best in the business and our club members are fully supported and part of the Starfish family, regardless of their skill level or ability.
Because being part of Starfish is like being part of a big family.